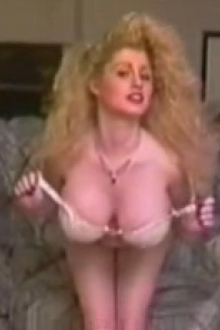 Jerica Fox
Height:
5 feet, 1 inches (156 cm)
Age:
19-- b. 1974
Measurements:
40F-22-36
Astrological Sign:
Unknown
Fun Fact:
Plays hard to get with Ed--
Jerica Fox's Bio:
Jerica Fox is no stranger to traipsing around naked-- she's taken nude pictures and is an exotic dancer. Forget a romp, this virgin won't even let Ed feel her tits, with gloves on!! This intriguing young beauty has been in 19 movies total, including Fantasy Flings 1, Battlecat 4 and Girls From Hootersville 2.
Updates featuring Jerica Fox
Tons of Fresh Models
You Almost Didn't See
WATCH REAL AMATEUR TEENS EAGER TO BECOME LADY BUTTERFLIES. THESE ARE NAMELESS HOTTIES WISHING NOTHING MORE THAN TO EXPERIENCE SEX