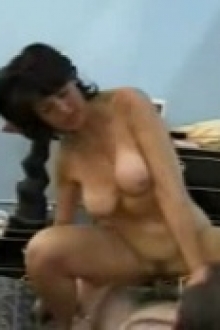 Kiki Morgan
Height:
5 feet, 1 inches (155 cm)
Age:
February 12, 1970
Measurements:
127 lbs (58 kg)
Astrological Sign:
Aquarius
Fun Fact:
lost her virginity at 14!
Kiki Morgan's Bio:
Hawaiian born Kiki Morgan loves older men. She's made a total of 65 x-rated films, including Back on the Prowl 2, 33 Girl Jam, Blowjob Adventures Of Dr. Fellatio 5, Fresh Meat 5 and Suite Seduction. We've shot her for our very own More Dirty Debutantes 73 and Lovin' Spoonfuls 23: Best Of Deep Inside Dirty Debutantes.
Updates featuring Kiki Morgan
Tons of Fresh Models
You Almost Didn't See
WATCH REAL AMATEUR TEENS EAGER TO BECOME LADY BUTTERFLIES. THESE ARE NAMELESS HOTTIES WISHING NOTHING MORE THAN TO EXPERIENCE SEX