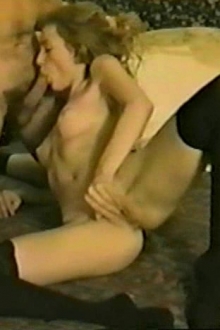 Ember Haze
Height:
5'3
Age:
20-- January 28, 1975
Measurements:
32B-22-33 and 87 lbs
Astrological Sign:
Aquarius
Fun Fact:
Was born in Kalamazoo, MI
Ember Haze's Bio:
This darling beauty has appeared in 39 titles: Best of Gregory Dark, Original Sin, Jealousy and Moral Degeneration. Check her out in More Dirty Debutantes 49. Pie doesn't get much sweeter than this!
Updates featuring Ember Haze
Tons of Fresh Models
You Almost Didn't See
WATCH REAL AMATEUR TEENS EAGER TO BECOME LADY BUTTERFLIES. THESE ARE NAMELESS HOTTIES WISHING NOTHING MORE THAN TO EXPERIENCE SEX