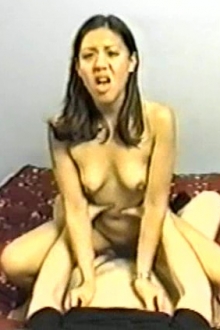 Jade Moore
Height:
4 feet, 11 inches (150 cm)
Age:
Unknown
Measurements:
32A-28-33
Astrological Sign:
Unknown
Fun Fact:
Has her tongue pierced!
Jade Moore's Bio:
Tiny Filipino Jade Moore is as tasty as she looks! Check her out in any of her 17 adult films, such as 1 Dick 2 Chicks 3, Asian Street Hookers 36, Chica Boom 25, Hi-teen Club 7, Kung Pow and Wax On Whacks Off. We have Miss Moore featured in our More Dirty Debutantes series (269, 270, 279 & 286).
Updates featuring Jade Moore
Tons of Fresh Models
You Almost Didn't See
WATCH REAL AMATEUR TEENS EAGER TO BECOME LADY BUTTERFLIES. THESE ARE NAMELESS HOTTIES WISHING NOTHING MORE THAN TO EXPERIENCE SEX