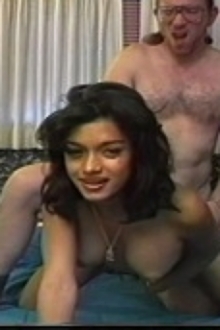 Tabatha Cash
Height:
5 feet, 7 inches (170 cm)
Age:
18-- December 27, 1973
Measurements:
38D-23-33
Astrological Sign:
Capricorn
Fun Fact:
Studies Law
Tabatha Cash's Bio:
Tabatha Cash is a walking dream with a French accent and a rare jewel in the porn world. Her exotic Italian/Japanese heritage blessed her with big luscious lips and a lingerie model's body. She has appeared in 17 Ed Powers' originals: Cremme de Femme, Dawn of the Debs, Deep Inside Dirty Debs 5, Dr. Butts 3, Lovin Spoonfuls (3, 6, 16, 19, 29), More Dirty Debs (20, 23, 26, 29, 100), New Ends, Up and Cummers and The Wacky World of Ed Powers. She has also worked for various other studios, including: Elegant Angel, Vivid, Anabolic, Sin City and MANY MORE!!
Tons of Fresh Models
You Almost Didn't See
WATCH REAL AMATEUR TEENS EAGER TO BECOME LADY BUTTERFLIES. THESE ARE NAMELESS HOTTIES WISHING NOTHING MORE THAN TO EXPERIENCE SEX