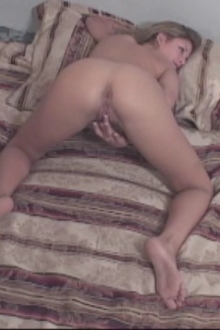 Autumn Bliss
Height:
5 feet, 2 inches (157 cm)
Age:
18 years old-- May 01, 1986
Measurements:
34C-24-34: 103 lbs (47 kg)
Astrological Sign:
Taurus
Fun Fact:
Autumn's eye color changes with her mood
Autumn Bliss's Bio:
Hawaiian born Autumn Bliss has made 28 movies in her short porn career. They include Erocktavision 8: Toys Over Boys, First Offense 11, Fuck Dolls 4 and Girls of Amateur Pages 11. She's a self proclaimed "hard worker", and boy would we like to hard work her.
Updates featuring Autumn Bliss
Tons of Fresh Models
You Almost Didn't See
WATCH REAL AMATEUR TEENS EAGER TO BECOME LADY BUTTERFLIES. THESE ARE NAMELESS HOTTIES WISHING NOTHING MORE THAN TO EXPERIENCE SEX