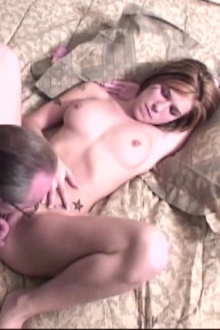 Allie Sin
Height:
5 feet, 3 inches (160 cm)
Age:
18 years old December 26, 1985
Measurements:
32C-24-32: 105 lbs (48 kg)
Astrological Sign:
Capricorn
Fun Fact:
Sister of fellow porn star Astrid
Allie Sin's Bio:
Allie works as an assistant manager in the "real world" and even though she's only 18, she definitely has a mature presence about her. One day, Allie would like to go to college. Until that time, she has 38 titles under her belt, 2 Ed Powers originals: More Dirty Debutantes 293 and More Dirty Debutantes 296. Her other films include: Squirting 101 4, Teen Anal POV, Young and Nasty Young Cheerleaders Swap N' Swallow 2.
Updates featuring Allie Sin
Tons of Fresh Models
You Almost Didn't See
WATCH REAL AMATEUR TEENS EAGER TO BECOME LADY BUTTERFLIES. THESE ARE NAMELESS HOTTIES WISHING NOTHING MORE THAN TO EXPERIENCE SEX