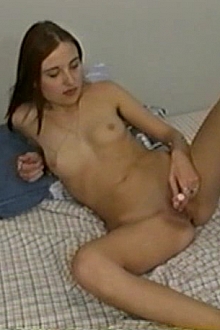 Katrina B.
Height:
Unknown
Age:
19 years old
Measurements:
Unknown
Astrological Sign:
Unknown
Fun Fact:
Has tallied up 21 films
Katrina B.'s Bio:
This Russian born red headed plum currently lives in Quebec. Her adult features include Cum Dumpsters 3, Deep in Cream 3: Deposit Required and Fetish Finishing School. She started off doing scenes only with her boyfriend and now has moved on to bigger and better things (namely, Ed).
Updates featuring Katrina B.
Tons of Fresh Models
You Almost Didn't See
WATCH REAL AMATEUR TEENS EAGER TO BECOME LADY BUTTERFLIES. THESE ARE NAMELESS HOTTIES WISHING NOTHING MORE THAN TO EXPERIENCE SEX