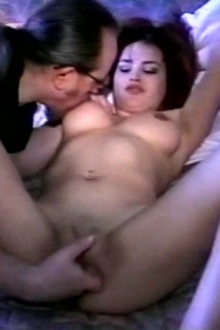 Jana
Height:
Unknown
Age:
19
Measurements:
Unknown
Astrological Sign:
Unknown
Fun Fact:
Popular dancer in the strip club.
Jana's Bio:
This Russian honey may need a translator to speak with Ed, but we certainly don't need anyone to interpret her incredible body! She even caused all the mens' heads in the hotel lobby to turn;P
This is her only known DVD-- we think it's because she was trying to keep it a secret from her husband.
Tons of Fresh Models
You Almost Didn't See
WATCH REAL AMATEUR TEENS EAGER TO BECOME LADY BUTTERFLIES. THESE ARE NAMELESS HOTTIES WISHING NOTHING MORE THAN TO EXPERIENCE SEX