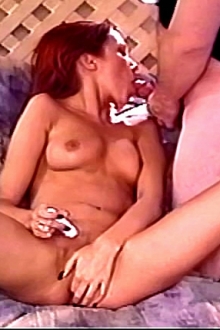 Flick Shagwell
Height:
5 feet, 7 inches (170 cm)
Age:
March 03, 1979
Measurements:
Weight 110 lbs (50 kg) 32B-24-32
Astrological Sign:
Unknown
Fun Fact:
AKA Felicity Shagswell, Flick Shagswell, Flick Shaywell, Rebecca Lee, Becky Lee, Becky Lester, Leeanne, Tiffany, Ralee
Flick Shagwell's Bio:
British born Flick has gotten some neat tattoos. One says, 'To me, fair friend, you never can be old, For as you were when first your eye I eyed, Such seems your beauty still.' She is one busy bunny and has appeared in OVER 280 movies: Anal Kinksters 2, Babes in Pornland, Barely Legal All Stars 2 and My Fathers Wife. Her 4-Play productions include More Dirty Debutantes 190 and Porn o Plenty 5.
Updates featuring Flick Shagwell
Tons of Fresh Models
You Almost Didn't See
WATCH REAL AMATEUR TEENS EAGER TO BECOME LADY BUTTERFLIES. THESE ARE NAMELESS HOTTIES WISHING NOTHING MORE THAN TO EXPERIENCE SEX