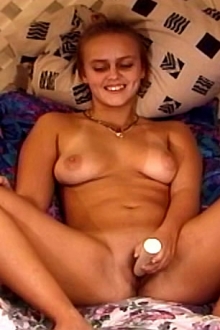 Wildberry
Height:
Unknown
Age:
Unknown
Measurements:
Unknown
Astrological Sign:
Unknown
Fun Fact:
The soles of her feet are an erogenous zone
Wildberry's Bio:
Check out this magnificent, lithe young cutie! With 4 titles, Wildberry is an Ed Powers exclusive. She has been in More Dirty Debutantes 191, Porn 'o Plenty 5, Real Naturals 8
and Touch And Feety 2!
Tons of Fresh Models
You Almost Didn't See
WATCH REAL AMATEUR TEENS EAGER TO BECOME LADY BUTTERFLIES. THESE ARE NAMELESS HOTTIES WISHING NOTHING MORE THAN TO EXPERIENCE SEX