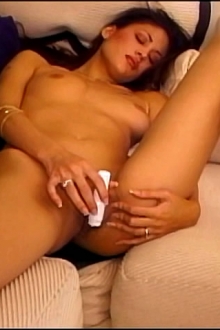 Jade Hsu
Height:
5 feet, 4 inches (163 cm)
Age:
19-- July 23, 1981
Measurements:
34C-35-35 and 110 lbs (50 kg)
Astrological Sign:
Leo
Fun Fact:
Of Korean-Native American descent
Jade Hsu's Bio:
This saucy North Carolina born tart has made a name for herself in the industry with over 90 titles to her credit. We shot her for More Dirty Debutantes 165 Porn 'o Plenty 10, Real Naturals 7, Solo Debutantes and Touch And Feety 1. She's also appeared in many adult blockbusters such as Snoop Dogg's Hustlaz: Diary of a Pimp, Sodomania 38 and Jack's Playground 21.
Updates featuring Jade Hsu
Tons of Fresh Models
You Almost Didn't See
WATCH REAL AMATEUR TEENS EAGER TO BECOME LADY BUTTERFLIES. THESE ARE NAMELESS HOTTIES WISHING NOTHING MORE THAN TO EXPERIENCE SEX