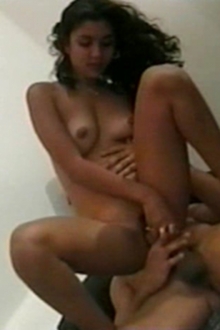 Vanessa M.
Height:
5 feet, 7 inches
Age:
34
Measurements:
unknown
Astrological Sign:
Gemini
Fun Fact:
She has a pin-up devil woman tattoo!
Vanessa M.'s Bio:
Vanessa was born in France. She filmed with Ed in the begining of her career and has now become a star appearing in over 175 films! They vary from lesbian to anal to threesomes and she is hot in any and all of them!! She is also known as Vanessie, Vanessa, Poonam, and Sharon Michaels.
Updates featuring Vanessa M.
Tons of Fresh Models
You Almost Didn't See
WATCH REAL AMATEUR TEENS EAGER TO BECOME LADY BUTTERFLIES. THESE ARE NAMELESS HOTTIES WISHING NOTHING MORE THAN TO EXPERIENCE SEX