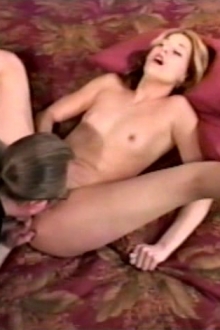 Georgia South
Height:
5 feet, 9 inches (175 cm)
Age:
23-- born August 27, 1980
Measurements:
34A-24-36 and 125 lbs (57 kg)
Astrological Sign:
Virgo
Fun Fact:
Miss Georgia comes from Georgia
Georgia South's Bio:
This red haired goddess has a penchant for older men. She's an exotic dancer who has always been interested in doing porn but waited to meet a legitimate agent in the business first. Georgia showcased her voyeuristic nature in 49 films, including Adventure Sex 3, Flower's Squirt Shower 4 and Throat Gaggers 7.
Updates featuring Georgia South
Tons of Fresh Models
You Almost Didn't See
WATCH REAL AMATEUR TEENS EAGER TO BECOME LADY BUTTERFLIES. THESE ARE NAMELESS HOTTIES WISHING NOTHING MORE THAN TO EXPERIENCE SEX