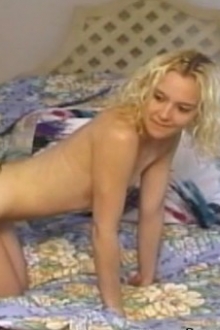 Morgan Jericho AKA Lainey
Height:
5 feet, 0 inches (152 cm)
Age:
21-- born January 19, 1980
Measurements:
34A-26-34 and 99 lbs
Astrological Sign:
Capricorn
Fun Fact:
Likes older men!
Morgan Jericho AKA Lainey's Bio:
Foxy Morgan Jericho made 79 skin flicks during her 4 year career in porn. Up Your Ass 17, Threesome, Tease Me With Your Toys, She Squirts 10, Runaway Butts 2 and Naughty College School Girls 17... Just to name a few... We've shot her for a couple of our lines as well. These titles include Cockless 5, More Dirty Debutantes 192, Real Naturals 9 and Touch And Feety 5.
Updates featuring Morgan Jericho AKA Lainey
Tons of Fresh Models
You Almost Didn't See
WATCH REAL AMATEUR TEENS EAGER TO BECOME LADY BUTTERFLIES. THESE ARE NAMELESS HOTTIES WISHING NOTHING MORE THAN TO EXPERIENCE SEX