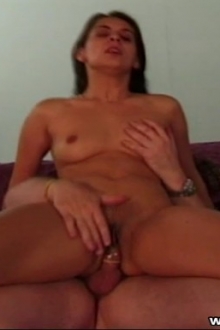 Cristina Ponzi
Height:
5 feet, 6 inches (168 cm)
Age:
25-- February 08, 1972
Measurements:
Unknown
Astrological Sign:
Aquarius
Fun Fact:
Petra, Christine, Sandy Daniels, Kristina, Cristina, Chrissy, Christie, Krisztina
Cristina Ponzi's Bio:
Hungarian horn ball Cristina Ponzi was a nurse back hoe in Eastern Europe. She has been in America for a couple months now and just loves it! Christine made 34 adult film titles during her pornographic career, including Suspicion, Debauchery 6, Euro Angels Hardball 10: Depraved Intent, Assman 8 and Buttman's Anal Divas 1.
Updates featuring Cristina Ponzi
Tons of Fresh Models
You Almost Didn't See
WATCH REAL AMATEUR TEENS EAGER TO BECOME LADY BUTTERFLIES. THESE ARE NAMELESS HOTTIES WISHING NOTHING MORE THAN TO EXPERIENCE SEX