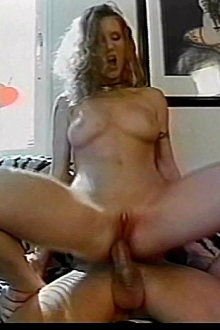 Jessica Strom
Height:
Unknown
Age:
26-- b. March 27, 1971
Measurements:
Unknown
Astrological Sign:
Aries
Fun Fact:
Tattoos: Barb wire upper left arm and butterfly upper right arm
Jessica Strom's Bio:
Swedish redhead Jessica Strom has only appeared in a total of 5 moves: International Dirty Debutantes Revue 1 & 2, Lil' Latin Cutie Pies,
When The Night Falls and World Sex Tour 13. She's very excited to be making her first move here with Ed.
Updates featuring Jessica Strom
Tons of Fresh Models
You Almost Didn't See
WATCH REAL AMATEUR TEENS EAGER TO BECOME LADY BUTTERFLIES. THESE ARE NAMELESS HOTTIES WISHING NOTHING MORE THAN TO EXPERIENCE SEX