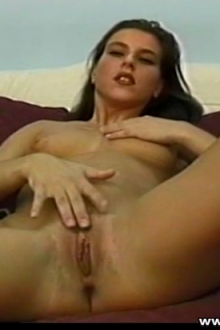 Natasha Rutska
Height:
Unknown
Age:
21-- b. September 16, 1976
Measurements:
Unknown
Astrological Sign:
Virgo
Fun Fact:
Has shot 14 movies
Natasha Rutska's Bio:
Ukrainian hottie Natasha Rutska has a slamming body. Although it's hard to get to know her very well because of the language barrier, this sexy soviet is well worth a good old fashion jerk off session. Check her out in Rocco's True Anal Stories 7, Sodomania 26, Assman 4 and Euro Angels 4. She also appears in 2 Ed Powers originals: International Dirty Debutantes Revue 1
and Global Warming Debutantes 3.
Updates featuring Natasha Rutska
Tons of Fresh Models
You Almost Didn't See
WATCH REAL AMATEUR TEENS EAGER TO BECOME LADY BUTTERFLIES. THESE ARE NAMELESS HOTTIES WISHING NOTHING MORE THAN TO EXPERIENCE SEX