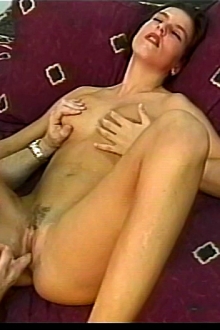 Alice Sveltnotska
Height:
Unknown
Age:
September 24, 1974
Measurements:
Unknown
Astrological Sign:
Libra
Fun Fact:
She was born in the Czech Republic!
Alice Sveltnotska's Bio:
Alice has made 41 skin flicks in her three years in the adult industry. Most of them include anal scenes and a few have some A2M!! We had the pleasure of shooting her for Deep Inside Dirty Debutantes 15 and International Dirty Debutantes Revue 1.
Updates featuring Alice Sveltnotska
Tons of Fresh Models
You Almost Didn't See
WATCH REAL AMATEUR TEENS EAGER TO BECOME LADY BUTTERFLIES. THESE ARE NAMELESS HOTTIES WISHING NOTHING MORE THAN TO EXPERIENCE SEX