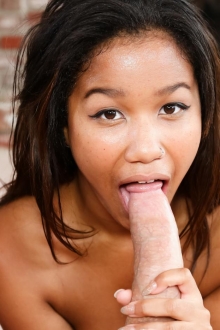 Lonnie Legend
Height:
5'3"
Age:
September 26, 1996
Measurements:
34C-24-36
Astrological Sign:
Virgo
Fun Fact:
She loves to turn guys on!
Lonnie Legend's Bio:
Lonnie Legend is a cute petite black girl born in DC, grew up in NY and living in LA. She started experimenting with girls before realizing how much she loves cock!
Updates featuring Lonnie Legend
Tons of Fresh Models
You Almost Didn't See
WATCH REAL AMATEUR TEENS EAGER TO BECOME LADY BUTTERFLIES. THESE ARE NAMELESS HOTTIES WISHING NOTHING MORE THAN TO EXPERIENCE SEX