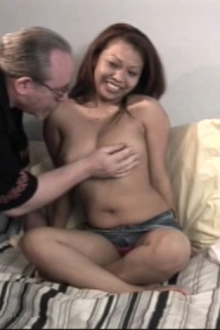 Jazmine Leih
Height:
5 feet, 0 inches (152 cm)
Age:
Unknown
Measurements:
34C-24-34
Astrological Sign:
Unknown
Fun Fact:
She went on to be a STAR!!
Jazmine Leih 's Bio:
This pretty Filipino has appeared in over 50 movies. She started back in 2006 and is currently active up to 2010. You may also may know her as either Jasmine, Jasmine Leih, or Jazmine Leigh.
Updates featuring Jazmine Leih
Tons of Fresh Models
You Almost Didn't See
WATCH REAL AMATEUR TEENS EAGER TO BECOME LADY BUTTERFLIES. THESE ARE NAMELESS HOTTIES WISHING NOTHING MORE THAN TO EXPERIENCE SEX