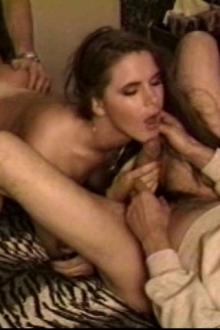 Tricia Devereaux
Height:
5 feet, 7 inches (170 cm)
Age:
20
Measurements:
38DD
Astrological Sign:
Capricorn
Fun Fact:
Tricia herself has stated that she is currently 38DD, but that she used to be as small as 34C.
Tricia Devereaux's Bio:
This is Miss busy bunny Tricia. Born on January 12, 1975, this Ohio native just can't seem to get enough cock. We were lucky enough to catch her on her first trip in town! Though she's quite the minx in the sack, this down-to-earth goddess considers herself to be quiet and shy in her personal life.
Updates featuring Tricia Devereaux
Tons of Fresh Models
You Almost Didn't See
WATCH REAL AMATEUR TEENS EAGER TO BECOME LADY BUTTERFLIES. THESE ARE NAMELESS HOTTIES WISHING NOTHING MORE THAN TO EXPERIENCE SEX