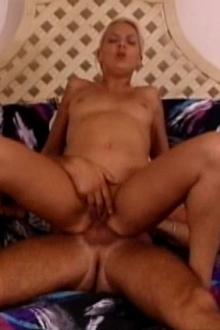 Berry AKA Dru Berrymore
Height:
5 feet, 5 inches (165 cm)
Age:
August 11, 1969
Measurements:
34B-25-35
Astrological Sign:
Leo
Fun Fact:
http://www.druberrymore.net/
Berry AKA Dru Berrymore's Bio:
Meet Berry, a perky upbeat German-next-door. According to her Myspace, she likes Fast Cars, Motorcycles, Racing, Shooting, Guns, Travel, Spas, Massages, Yoga, Reiki and Shopping! You'll never run out of scenes of her-- she's been in over 370 movies!
Updates featuring Berry AKA Dru Berrymore
Tons of Fresh Models
You Almost Didn't See
WATCH REAL AMATEUR TEENS EAGER TO BECOME LADY BUTTERFLIES. THESE ARE NAMELESS HOTTIES WISHING NOTHING MORE THAN TO EXPERIENCE SEX