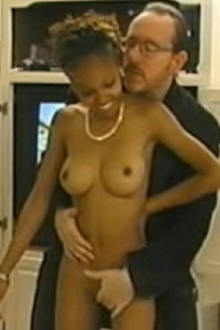 Lacey Duvalle
Height:
5 feet, 2 inches (157 cm)
Age:
April 05, 1982
Measurements:
34D-21-28 90 lbs (41 kg)
Astrological Sign:
Aries
Fun Fact:
She went on to be a STAR!!
Lacey Duvalle's Bio:
This fresh faced, doe-eyed, ebony beauty loves showing the first timer what it's like being with a girl. She was born in Washington D.C. and since this scene has gone on to star in such movies titles as 69 Flavas 4, Ass Parade 18, Black Pussy Cats and many many more.
Tons of Fresh Models
You Almost Didn't See
WATCH REAL AMATEUR TEENS EAGER TO BECOME LADY BUTTERFLIES. THESE ARE NAMELESS HOTTIES WISHING NOTHING MORE THAN TO EXPERIENCE SEX