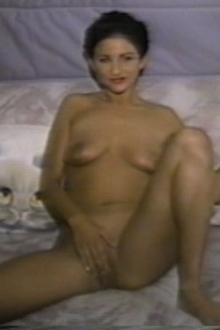 Kylie Channel
Height:
Unknown
Age:
Unknown
Measurements:
Unknown
Astrological Sign:
Unknown
Fun Fact:
Has a very pretty pussy
Kylie Channel's Bio:
Kylie Channel has a very unique look and a gorgeous face. She made 19 movies during her 4 year career in porn. They include Dreams Of Candace Hart, Jamie Loves Jeff 2, America's Raunchiest Home Videos 2 Queen Of Midnight, Beverly Hills Geisha and Voodoo Vixens.
Updates featuring Kylie Channel
Tons of Fresh Models
You Almost Didn't See
WATCH REAL AMATEUR TEENS EAGER TO BECOME LADY BUTTERFLIES. THESE ARE NAMELESS HOTTIES WISHING NOTHING MORE THAN TO EXPERIENCE SEX