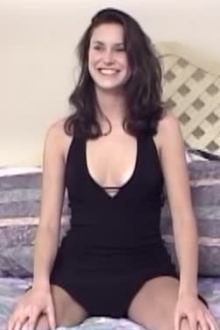 Leah Stevenson
Height:
5 feet, 5 inches
Age:
July 18, 1979
Measurements:
34B and 115 lbs
Astrological Sign:
Cancer
Fun Fact:
She was born in Glendale, CA
Leah Stevenson's Bio:
Gorgeous brunette Leah has appeared in over 70 pornographic titles. She came over to shoot Cockless 24, Real Naturals 18 and More Dirty Debutantes 328. A few of her pictures include
Big Cock Seductions 7, Booty Duty 1, Butt Row Outcasts, Mouthing Off and Cum Stained Casting Couch 4.
Updates featuring Leah Stevenson
Tons of Fresh Models
You Almost Didn't See
WATCH REAL AMATEUR TEENS EAGER TO BECOME LADY BUTTERFLIES. THESE ARE NAMELESS HOTTIES WISHING NOTHING MORE THAN TO EXPERIENCE SEX