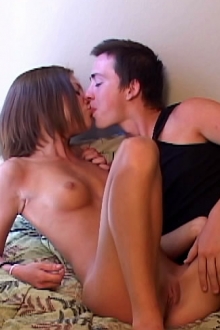 Jessie Brooks
Height:
Unknown
Age:
Unknown
Measurements:
Unknown
Astrological Sign:
Unknown
Fun Fact:
Jessie's mom is a stripper!
Jessie Brooks's Bio:
Barely legal Jessie Brooks is a virtual unknown in the porn world. She's definitely hot enough to make it big, but only time will tell... Check out her teensy tiny body, exclusive to Ed's members only!
Tons of Fresh Models
You Almost Didn't See
WATCH REAL AMATEUR TEENS EAGER TO BECOME LADY BUTTERFLIES. THESE ARE NAMELESS HOTTIES WISHING NOTHING MORE THAN TO EXPERIENCE SEX