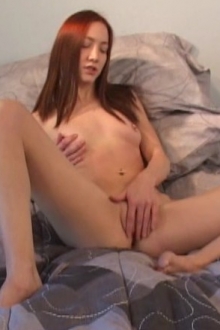 Cadence Calibre
Height:
Unknown
Age:
Born: November 19, 1988
Measurements:
Unknown
Astrological Sign:
Scorpio
Fun Fact:
Real Fire Crotch
Cadence Calibre 's Bio:
Meet Candence , This young hot red head from Sherman Oaks California is one hungry, horny gal! She is an upbeat girl who likes her Piercings and her cock. You can find her in other titles such as White Bitch Sandwich #1. Enjoy watching her in action here with Ed powers shot in 2007!
Updates featuring Cadence Calibre
Tons of Fresh Models
You Almost Didn't See
WATCH REAL AMATEUR TEENS EAGER TO BECOME LADY BUTTERFLIES. THESE ARE NAMELESS HOTTIES WISHING NOTHING MORE THAN TO EXPERIENCE SEX