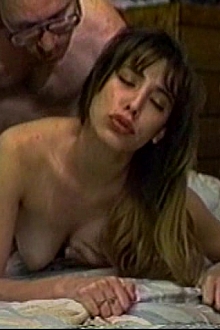 Monique DeMoan
Height:
5 feet, 7 inches
Age:
August 11, 1973
Measurements:
34C-24-34
Astrological Sign:
Leo
Fun Fact:
She is Navaho and Spanish!
Monique DeMoan's Bio:
Monique has appeared in 165 films! She loves sex and has an amazingly hot body! We got to play with her in the begining of her career but she was not shy and went right for the good stuff....ANAL! You can see her in Best Of Dr. Butts, Dr. Butts 3, More Dirty Debutantes 23, More Dirty Debutantes 35, Up And Cummers 8, and Up And Cummers The Movie. She is also known as Monique De Moan, Monique Demone, Cheyenne, Mona Demoan, and Monique Pemean.
Updates featuring Monique DeMoan
Tons of Fresh Models
You Almost Didn't See
WATCH REAL AMATEUR TEENS EAGER TO BECOME LADY BUTTERFLIES. THESE ARE NAMELESS HOTTIES WISHING NOTHING MORE THAN TO EXPERIENCE SEX