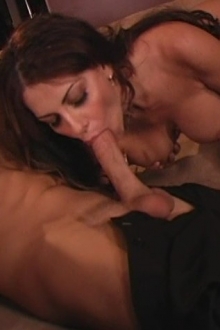 Victoria Valentino
Height:
5 feet, 3 inches
Age:
39
Measurements:
36DD-25-36
Astrological Sign:
Aries
Fun Fact:
She got into the industry at 36 years old!
Victoria Valentino's Bio:
Victoria got started in the industry in 2007 and has already made 70 films! This red head is a star in her own right as she enjoys every second of what she does and she looks hot in every sexual position she gets herself into! She is also known as Victoria Valentina, Mrs. Valentino, and Victoria.
Updates featuring Victoria Valentino
Tons of Fresh Models
You Almost Didn't See
WATCH REAL AMATEUR TEENS EAGER TO BECOME LADY BUTTERFLIES. THESE ARE NAMELESS HOTTIES WISHING NOTHING MORE THAN TO EXPERIENCE SEX